​_____________________________________________________
​​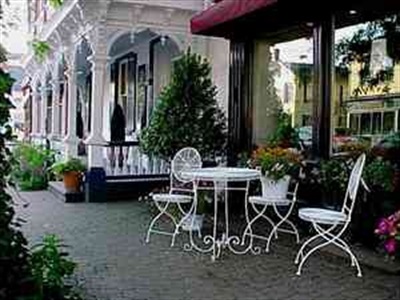 Frenchtown
is a quaint little town at the western end of New Jersey's State Highway 12, which cuts across beautiful, rural Hunterdon County. It is approximately 15 miles from Flemington due west through
Kingwood Township
and sits on the banks of the Delaware River. The well-known
Uhlerstown Frenchtown Bridge
at the edge of town, crosses the Delaware to Uhlerstown and Tinicum in Bucks County, Pennsylvania. The first train came to Frenchtown February 4, 1853 and served the town for just about one hundred years. The former train station is now a café and the old railroad right of way is now a hiking/biking path known as the Riverside Trail and runs along the river all the way to
Lambertville, NJ
.
The Borough of Frenchtown, comprising just over 1 square mile, was settled over 200 years ago. Variously known as the village of "Sunbeam", "Sherrod's Ferry" and other names through Revolutionary War days, it finally came to be known locally as "Frenchtown" in reference to a French-speaking Swiss immigrant who settled here in the late 1700's. This quiet little town is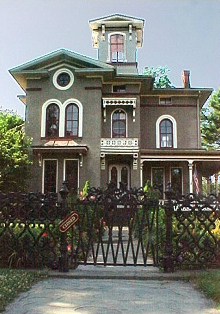 bordered to the north by Alexandria Twp and to the east and south by sprawling Kingwood Twp, which boasts a population density of 90 people per square mile, with 3/4 of its land in agriculture.
The borough of Frenchtown itself is home to 1,501 people in its one square mile..... as it was a hundred years ago.
The Downtown area, from the north end of Race Street to the famous Bridge at the west end of Bridge Street, is a favorite place to stroll, and offers a number of interesting upscale little shops, art galleries, boutiques, cafés and restaurants. The quaint town has undergone a renaissance thanks, in part to tourism, and proudly shows off its wonderful 19th Century architecture, unusual shops, fine ethnic restaurants and spectacular views four seasons of the year. A favorite spot for lunch and dinner is the
Frenchtown Inn
,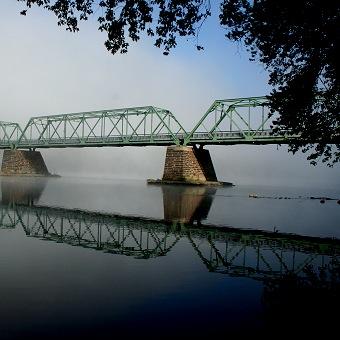 an upscale establishment that offers alfresco dining when weather permits, or a variety of any number of other small boutique eateries to choose from.
During the days of the Belvidere-Delaware Railroad, the land between the train station and river was known as Mulberry Park. Benches in the trees there offer a stunning view of sunset over the river. Within minutes of downtown are a number of other establishments which cater to local residents and visitors alike. Residents of and visitors to Frenchtown seem to really enjoy the ambiance of this charming, sleepy little riverside community on the banks of the Delaware.